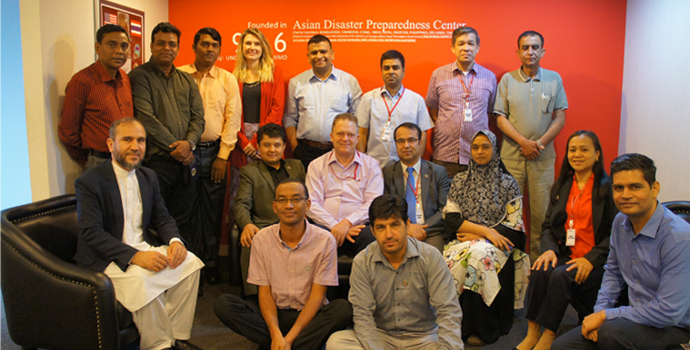 Participants pose for a group picture

Leadership promotes disaster resilience by creating social bonds between a community. In addition, leaders build community's trust in societal institutions by putting in place basic preparedness and response mechanisms as well as by ensuring potential responders are trained on a regular basis.
Through participating in a five-day training course, 14 senior personnel have enhanced their leadership skills in reducing the risk of disaster. The training course on "Leadership in Disaster Risk Reduction (DRR)" was held on 8 – 12 July, 2019 at ADPC's headquarters in Bangkok.
The five-day course was broken down into three core components to strengthen the participants' understanding of DRR, introduce key concepts and discuss good examples.
At the end of the five-day course, participants were able to identify initiatives and good practices in disaster resilience leadership that are sustainable and replicable in other contexts.
Participants gained practical knowledge from a field visit and hands-on experience by working in scenario-based group work.
To be a part of ADPC's next training, click here.