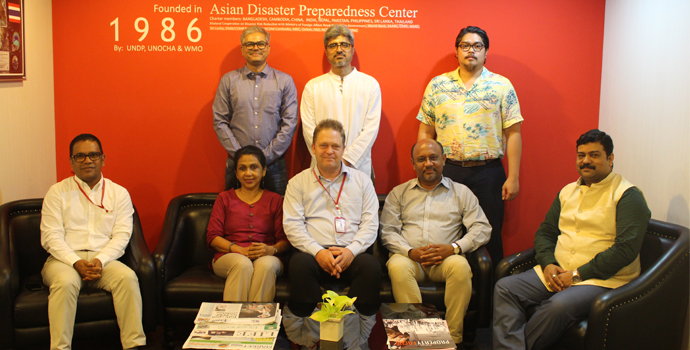 ADPC meets with partners to discuss the Regional Assessment of Disaster Risk Management (DRM) Institutions
ADPC launches a Regional Assessment of Disaster Risk Management (DRM) Institutions in the South Asia Region (SAR) covering Afghanistan, Pakistan, India, Nepal, Bhutan, Sri Lanka and the Maldives. The stock-taking is expected to develop an overall picture, which defines the current state of affairs, including roles, responsibilities, and potential linkages of various DRM agencies─public, private sector, NGOs, etc.─in SAR.

The regional assessment, supported by the World Bank, aims to contribute to the existing DRM landscape of the region by making the assessment findings visible, accessible, and usable for decision-making purposes. As a logical starting point, relevant laws and frameworks that define DRM agencies will be analyzed during the next one year.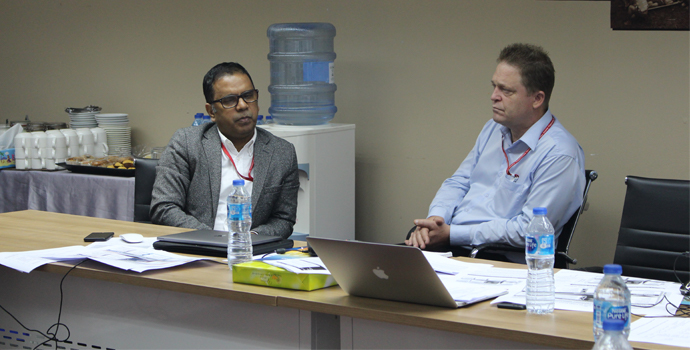 Mr. Aslam Perwaiz, Deputy Executive Director, ADPC, and Mr. Hans Guttman, Executive Director, ADPC, lead discussions during the meeting

The stocktaking will cover institutions at the national, state, and local levels with the mandate to coordinate and manage aspects related to disaster mitigation, preparedness, and response. This assessment will also note whether institutions studied cooperate across government and non-governmental agencies in moving forward the DRM agenda.

ADPC will work together with its partners including Duryog Nivaran - South Asia Network for Disaster Mitigation (DN), Agha Khan Agency for Habitat (AKAH) in Afghanistan, the All India Disaster Mitigation Institute (AIDMI), the Global Disaster Resilience Center, University of Huddersfield, and the Resilience Innovation Knowledge Academy (RIKA), India.