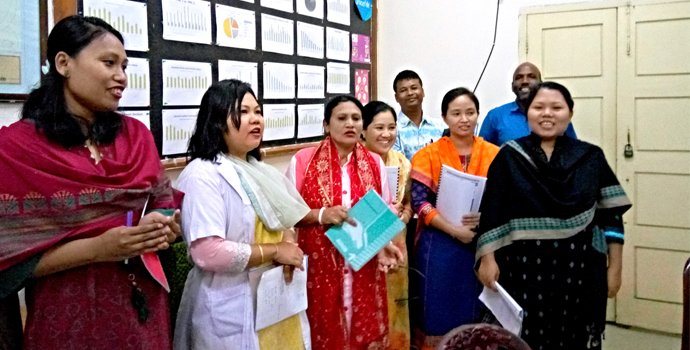 Participants present their plans to manage emergency planning and response efforts

Rangamati is one the most vulnerable hilly regions and it remains under tremendous threats of landslides during monsoon season. The area is becoming increasingly vulnerable to landslide risks as the rate of hill cutting continues to grow in order to facilitate urbanization.

The Hospital Incident Command System (HICS) course brought together 20 participants, 17 female and 3 male, to discuss operational activities of command groups and the activation of a hospital command center. Through the training, participants gains knowledge on ways to manage emergency planning and response efforts for all hazards, regardless of their size of patient care capabilities. The participants included doctors, nurses, and statisticians in charge, as well as office assistants and ward masters from the hospital.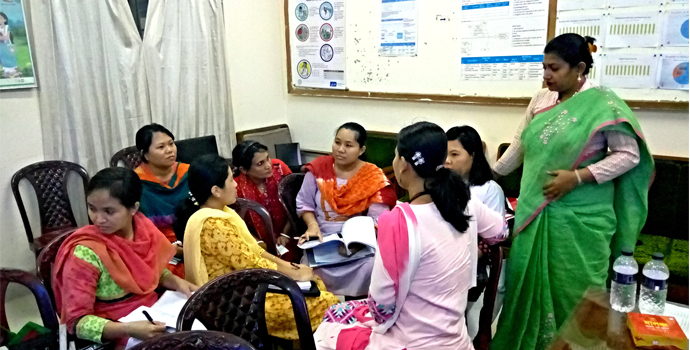 Participants work in groups to discuss ways to design and implement a hospital incident command systems

The aim of the HICS course is train up the professional to manage the health facility using its existing and limited resources. The course covered the incident command system in detail, so that the trained doctors can activate a unified command system within their hospitals. The training is designed to sensitize hospital management and leadership to establish hospital emergency committees and hospital incident command systems.
The training course was organized under the Strengthening Earthquake Resilience in Bangladesh (SERB) program in partnership with 100 Bedded General Hospital, Rangamati and National Institute of Preventive and Social Medicine (NIPSOM), with support from USAID Bangladesh.