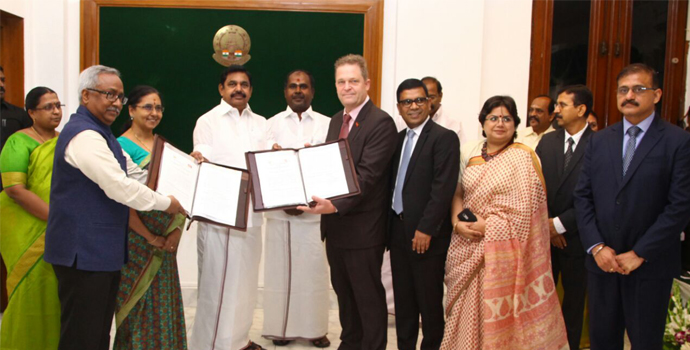 ADPC signed a comprehensive Memorandum of Understanding (MoU) with the Tamil Nadu Disaster Risk Reduction Agency (TNDRRA)──an operational arm of the Tamil Nadu State Disaster Management Authority. Included in the MoU is the commitment between TNDRRA and ADPC to jointly provide training opportunities to government officials and institutions by establishing robust training, and capacity development system in the State.
The MoU outlines a framework of cooperation between TNDRRA and ADPC to take a variety of initiatives, such as knowledge sharing, peer to peer learning, and training on disaster risk reduction to strengthen training capacity of TNDRRA.
Under this MoU, TNDRRA and ADPC are committed to jointly conduct training need assessment (TNA) and come up with appropriate training courses and delivery method in line with the Sendai Framework for Disaster Risk Reduction (SFDRR).
Besides, both partners will enhance their cooperation in other areas including in carrying out joint research, organizing seminars; and in exploring international training opportunities, study and exposure visits.