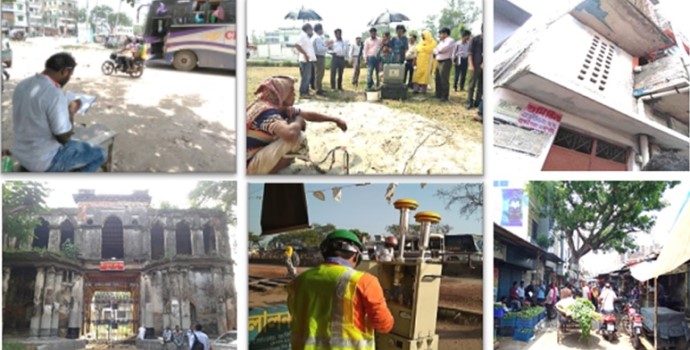 Field survey activities across Rajshahi focusing on such sectors like transportation, tourism, and new urban codes

ADPC helped revise the Functional Master Plan and Detailed Area Plan for Rajshahi in Bangladesh from 1-30 September to improve the local government's sensitivity to disaster risks, and facilitated field surveys and validations workshops across 4 Bangladeshi cities in the same timeframe.
Rajshahi's Project Team discussed current disaster challenges and areas for improvement with relevant agencies across 11 to draft working papers. Ongoing studies are focusing on maintaining sound transport networks, preparing new urban design codes, and updating population and housing statistics. The project is supported by the Rajshahi Development Authority (RDA) under Ministry of Housing and Public Works.
The field surveys in Dhaka North City on 2-8 September and Barisal City on 24-28 September were conducted through transect walks, focus groups and interviews to help local governments quantify their own socio-economic vulnerabilities to disasters as a result of climate change.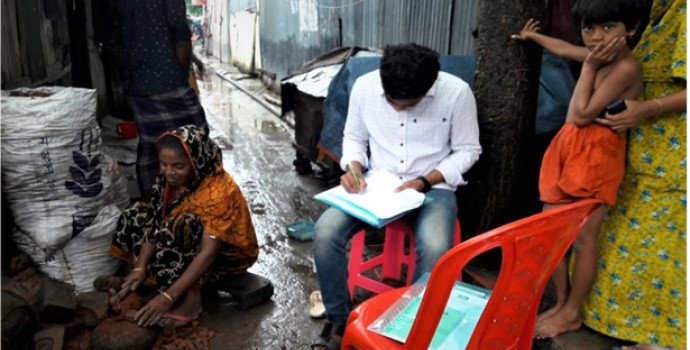 A field visit to Barisal City to conduct a questionnaire survey on local disaster vulnerabilities
Validation workshops were inaugurated by Mayor Abu Jahed Mohammad Nasir Uddin in Chattogram City on 8 September and Mayor Ariful Haque Chowdhury in Sylhet City on 18 September. The workshops reviewed data accuracy from past surveys, helped raise local awareness to various emerging disasters, and will enable local government to provide more resilient infrastructure and better protection to poorer residents that are deemed most vulnerable to disaster impacts.