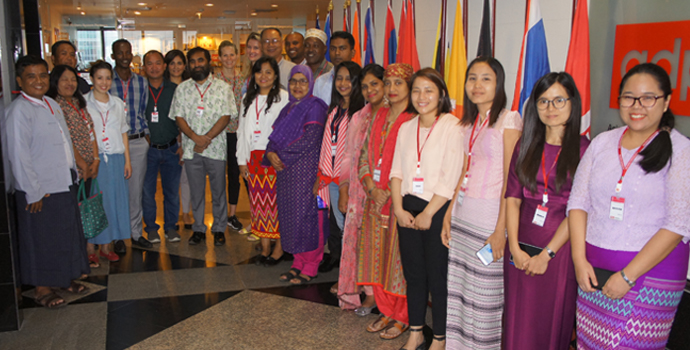 Participants pose for a group picture
Women's knowledge, experience, capacity and practical skills are essential for building resilience to disasters. Asian Disaster Preparedness Center (ADPC) organized the 3rd training course on Gender in Disaster Risk Reduction (GDRR) training that brought together 21 participants on 10 – 14 June, 2019. Participants learned how the most vulnerable groups can play a greater role in making their communities.

Through introducing participants to key concepts, addressing key gender issues and presenting case studies or best practices, participants were better able to understand the need to stop overlooking the role of women in disaster management.
Mr. Aslam Perwaiz, Deputy Executive Director, gives a session on good practices and way forward for gender integration in disaster risk reduction
During one of the sessions, participants were introduced to a case study on ADPC's Building resilience through inclusive and climate-adaptive disaster risk reduction (DRR) program. The program aims to promote inclusive and rights-based approaches, equality and women leadership for DRR and climate change adaptation (CCA).
In a scoping study of the three pilot countries, key findings prevailed that though there is recognition of the underlying causes of risk and unequal capacities in DRR, including power structures and dynamics, the challenge of understanding how these issues can be addressed remains. Read more on the scoping study here.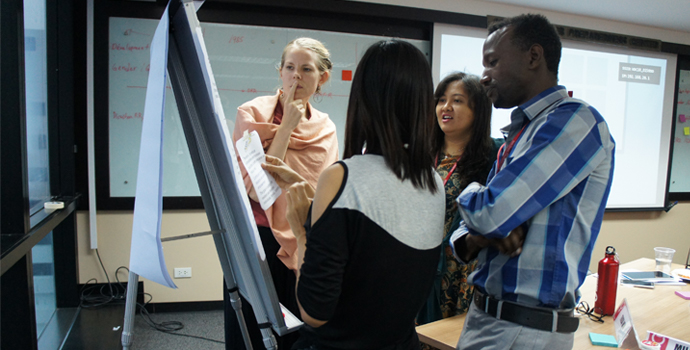 Participants work in groups during the training
In the closing sessions, participants completed action plans to enable follow up on their progress in implementing gender-sensitive risk assessments and how they can be used for more risk-informed decision-making. The action plans offer further insight to follow up on participants' progress in integrating gender perspectives in their work and various projects.

Click here to find out what other courses ADPC is offering throughout 2019.