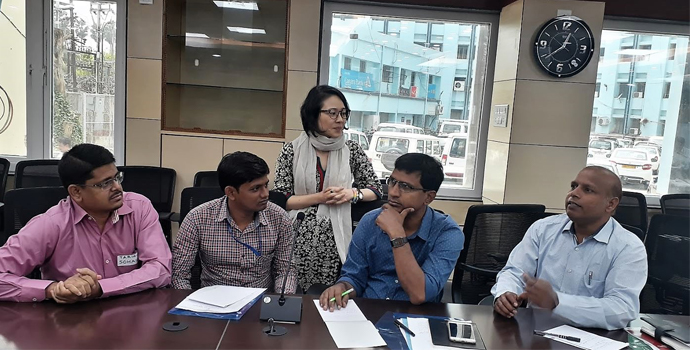 Participants discuss ways to formulate the basis of a business continuity plan (BCP)

Business continuity management is increasingly regarded as an instrumental approach and tool for businesses to prepare for, respond to and recover from business disruptions as a result of natural and man-made hazards. A training workshop designed to encourage and facilitate Public Sector Undertakings (PSUs), state-owned enterprises of the government, to undertake strategic business continuity planning and management as part of overall efforts for business resilience on 23 – 24 April, 2019.
The training workshop was attended by 30 participants from PSUs of various departments of the Government of Bihar including Energy, Roads, Bridges, Food and Consumer Protection, Education, Health, Transport. In completing the modules and facilitated sessions, the participants were able to formulate the basis of a Business Continuity Plan (BCP) for their respective PSUs and draft a BCP framework to be used as a guiding material to upgrade the BCP process within their organizations. In the final session of the workshop the participants were asked to consider the action plan for preparing their BCP and next steps for when they return to their PSUs.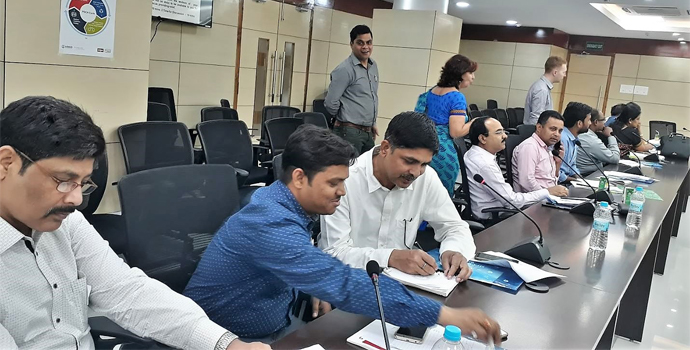 ADPC colleagues, with support from national experts, provide inputs and guidance to participants as they discuss translating BCM methodologies across sectors

In order to contextualize the training contents, ADPC colleagues were supported by national experts who were able to provide inputs, add case studies and general guidance on how the BCM methodology could best translate into the context of India and particular sectors. A Valedictory Session included a discussion on the way forward and provided guidance on the next step on how the respective PSUs should develop their BCPs through knowledge gained from the workshop.
The workshop was organized by the Disaster Management Department, Government of Bihar, under the Program for Strengthening Preparedness for Emergency Response and Recovery in India (PROSPER-India), supported by the Bill & Melinda Gates Foundation (BMGF).