By Vidya Rana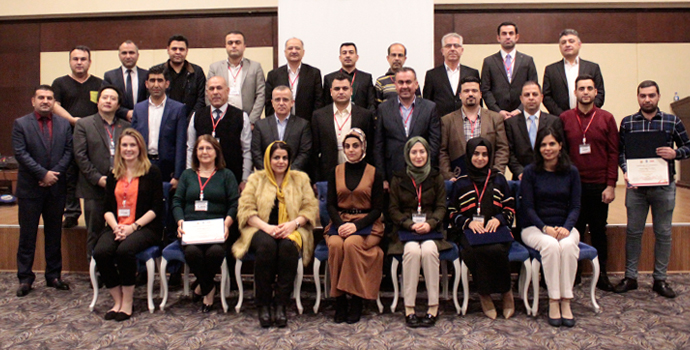 Participants and ADPC facilitators pose for a group picture

Information is the lifeblood of crisis management and disaster response which can save lives and reduce suffering. The information needs of the Kurdistan Regional Government (KRG) to support refugees from Syria, Turkey, Iran, and Palestine and Internally Displaced People (IDPs) from other parts of Iraq are immense.
Currently, KRG is host to 284,132 registered refugees. Around 1,127,400 IDPs who lost their homes due to the Islamic State in Iraq and the Levant (ISIL) conflict that began in early 2014 are also living in KRI. The Joint Crisis Coordination Centre (JCC) of KRG is a lead institution for coordination and management, of all phases of crisis and disaster response. It has been providing all kinds of support to refugees and IDPs since it was established in 2014 in the aftermath of the armed conflict in the region.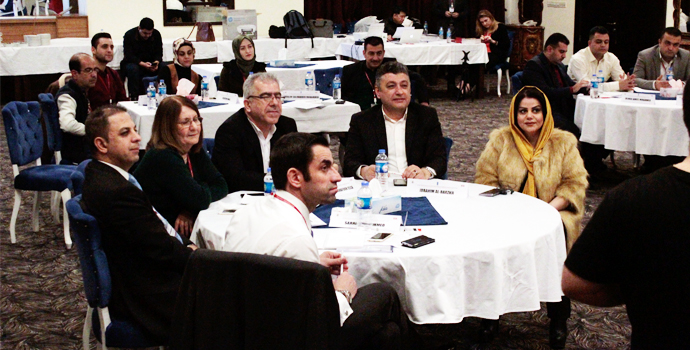 Participants learn about the process of information management to manage crisis' and respond to disasters

One of the key functions of the JCC is collecting, collating and analyzing information through continuous monitoring, research and follow-up about all crises and humanitarian development. With the changing landscape of the conflict in the region, JCC is in the process of improving its current information management system which will also include natural hazards and climate change related information for evidence-based decision making and policy formulation.
Through a series of capacity building training, Asian Disaster Preparedness Center (ADPC) is supporting the JCC in strengthening its information management system to manage a crisis, mitigate natural hazards, respond to disasters and adapt to climate change.
Latest in the series, a 5-day advanced level course on "Information Management, Analysis and Reporting (IMAR)" was held on 20- 24 January in the Duhok province of KRG. The course brought together 22 participants from three provinces of KRG: Erbil, Sulaymaniyah, Duhok.
The participants learned about the process of information management and how it can help the government during a crisis and humanitarian response. Fundamentals of information management system was a key discussion point and the participants deliberated on the efficiency of their current system and major challenges in data collection, processing, analysis, and dissemination.
They also explored how to visualize data for informed decision-making and present the life-saving information to vulnerable people in time through their preferred communications platforms including social media ─Twitter, Facebook, and YouTube.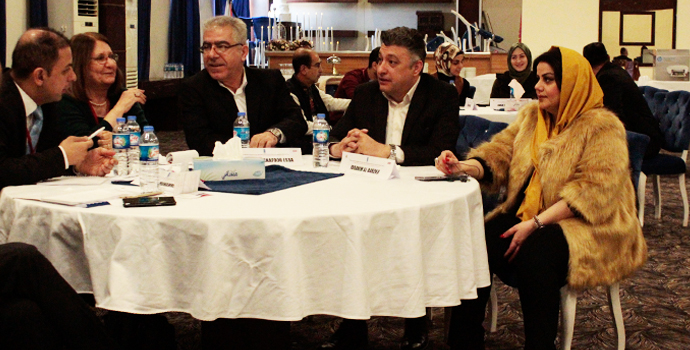 Participants discuss ways to visualize data for informed-decision and present the life-saving information to vulnerable communities

Group work stimulated a dialogue on the challenges of storing and sharing information with multiple stakeholders. They learned how Web Portals, Geographic Information System (GIS), crowdsourcing and mapping can be used to meet the information needs of vulnerable people.
A special session was held on using cutting-edge tools to present information through multi-media, reports, and infographics. The participants developed short videos on different themes and designed infographics using real data for concise and quick communications through numbers.
The training courses are a step forward by the JCC, UNDP, and ADPC to support the implementation of Sendai Framework for Disaster Risk Reduction (SFDRR) through effective knowledge management and communications.