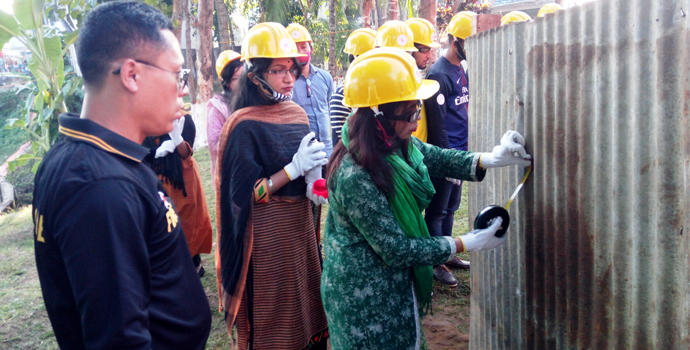 Volunteers use steel storage containers to conduct emergency response and rescue efforts

An advanced refreshers' course on collapsed structure, search and rescue, fire fighting and first aid for urban community volunteers was conducted in Rangamati, Bangladesh, on 20 - 22 December, 2018, for 40 participants, 8 female and 32 male. This is the 36th course under the Strengthening Earthquake Resilience in Bangladesh (SERB) program.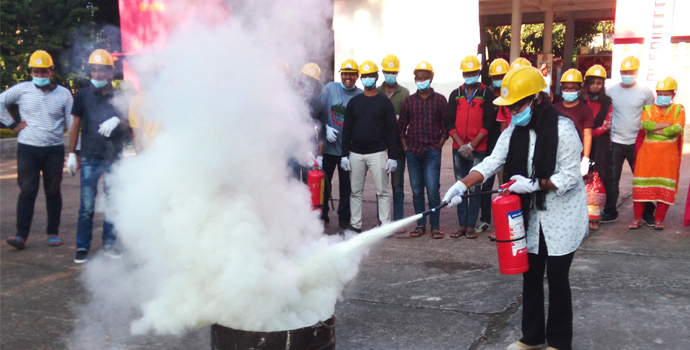 Participants practice putting out fires with extinguishers
The course was conducted in partnership with the Bangladesh Fire Service and Civil Defense (FSCD) department.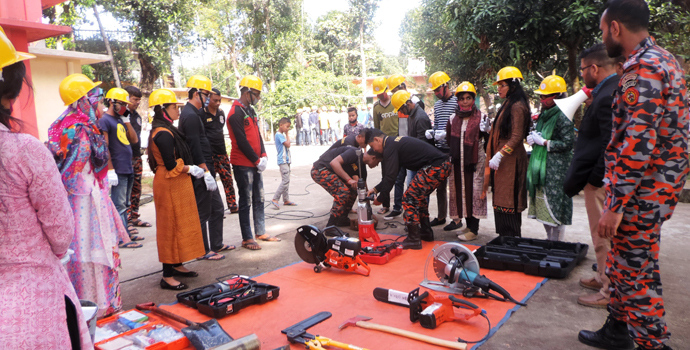 The refreshers' course focuses on orienting participants with operation plans and a variety of equipment

A new module was introduced throughout this training to better equip volunteers' response to landslides. Triggered by torrential rain, landslides have increasing affected Rangamati, Bandarban, Chittagong, Khagrachhari and Cox's Bazar districts and resulted in an increase in the number of deaths in 2017.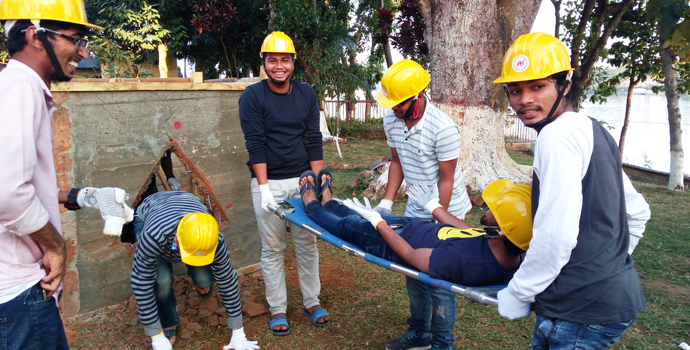 Volunteers using necessary equipment to practice conducting a search and rescue operation