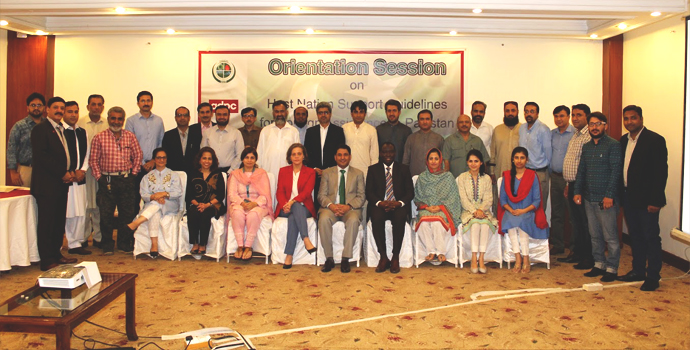 Stakeholders and ADPC representatives pose for a group picture
ADPC, alongside the National Disaster Management Authority (NDMA) of Pakistan, organized orientation sessions, on 27 – 31 August, for government officials and civil society representatives to discuss the recently launched "Host Nation Support Guidelines for Foreign Assistance to Pakistan during Disasters."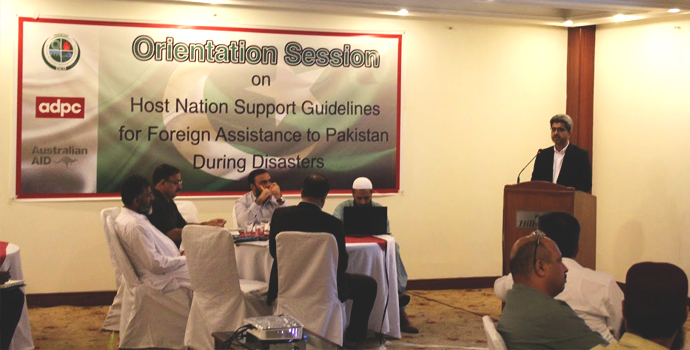 Mr. Irfan Maqbool, ADPC's Director, presents at the Orientation Session on Host Nation Support Guidelines for Foreign Assistance to Pakistan during Disasters
The Guidelines provide a set of recommendations to address large-scale disasters that require foreign assistance when Pakistan's local capacity is exhausted. The document further details Pakistan's national approach in receiving foreign assistance from international humanitarian organizations and assisting countries. In addition, the Guidelines describe the NDMA's role in developing preparedness and response frameworks as well as training initiatives to reduce disaster response time.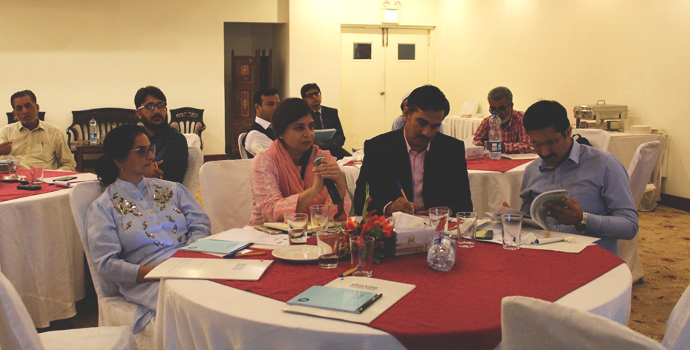 Stakeholders address roles and responsibilities in coordinating foreign assistance during large-scale disasters
Receiving and managing foreign assistance requires establishment of a common ground among inter and intra-government, as well as civil-military stakeholders, to enhance cooperation and minimize complexities that may arise due to multi-party involvement. The consultations, held in Lahore and Islamabad, addressed the roles and responsibilities of stakeholders in coordinating foreign assistance during large-scale emergencies.
The Guidelines were developed by Asian Disaster Preparedness Center and the NDMA of Pakistan, with support from the Australian High Commission, Islamabad.